Currency Used in Las Vegas
The official currency of the USA is the United States dollar or American dollar ($, USD, US$).
Banknotes and Coins
The United States of America uses banknotes of $1.00, $2.00, $5.00, $10.00, $20.00, $50.00, and $100.00 (dollars). There are also coins of $1.00, 50¢, 25¢, 10¢, 5¢ and 1¢ (cents). (100¢ = $1.00)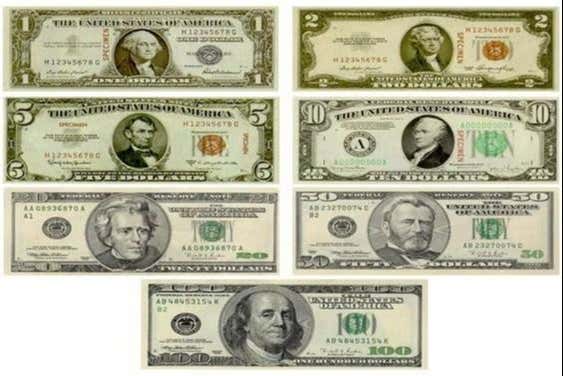 ATM Cash machines and Banks
To speak of Las Vegas is to talk of money, and to talk of money is to talk of banks and cash machines.
Automatic cash machines are found on every street corner. If you need a bank, you will see offices on and around The Strip. Surprisingly, some branches are open 24 hours.
How to Pay?
Paying by credit card is the most effective method to pay. Payment by card uses the current exchange rate and usually carries a maximum fee of 1%, depending on the card's issuer. 
Where to Change Currency?
Today most tourists choose to withdrawer dollars directly from ATMs during their visit. However, there are several options:
Withdraw money from the ATMs
The commission for withdrawing foreign currency is typically 4%. We recommend consulting your bank on what they charge for withdrawing cash when abroad.
Exchange money before traveling
Many prefer the ease of mind of exchanging currency before traveling. To do this there are two options. One is to go to a bank in person, although you can expect to be charged up to 10% commission. The other option is with a currency exchange company.
Currency exchange in Las Vegas
If you prefer to exchange money once you arrive, you can do so in any bank or any bureau de change. It is important to check both the exchange rate and the commission when comparing the different options.
Exchange Rate
Approximately 1 Euro equals 1.16 U.S. Dollars / 1 GBP equals 1.3 USD